Tracie L Hawkins Art Collections
Shop for artwork from Tracie L Hawkins based on themed collections. Each image may be purchased as a canvas print, framed print, metal print, and more! Every purchase comes with a 30-day money-back guarantee.
About Tracie L Hawkins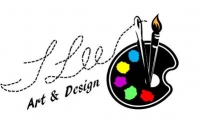 Tracie Lee Hawkins creates fine art using stitches and strokes. She is a painter and fiber artist. She creates fine art inspired by nature and historical events using oil, watercolor, acrylic paints, and textiles. Tracie studied fashion design in New York City where she was born and raised. After sewing for more than 30 years, Tracie returned to her first passion, oil painting. For three years, she studied the Old Masters style of oil painting under Chris DiDomizio in Atlanta, GA.

Because she pursued her passion, Tracie was rewarded with the opportunity through the Stone Mountain Arts Incubator to open T Lee Art & Design, LLC an art gallery and studio, located in the Village of Stone Mountain, Georgia where she taught art, and displays and sold her original works. She continues to develop her creativity by painting with several artist groups and organizations in the metropolitan Atlanta, area. She was featured in the International Review of African American Art, Hampton Virginia in 2010, and had a solo exhibit of her historic Obama collection at the National Center for the Study of Civil Rights and African American Culture at Alabama State University in 2012.

Tracie has a Masters degree in organizational management and in her corporate career worked as materials manager, and professional trainer for 30 years. Currently, Tracie is working in the Art Department for the in the film industry. She has combined her corporate training with her art to create on screen visual artistry. She is excited about being a fulltime artist and she continues to explore her path of creativity. She invites viewers to join her on her artistic journey.

Artist Statement

Creating beautiful artwork has become a new journey for me. While I may start with an idea, I enjoy the creative flow and the feeling of being lost in the transition of painting a picture, sewing textiles, or creating a functional prop. It is like being in a trance and when I awaken, I have created an extraordinary work of art just in that magical moment. It cannot be duplicated. That is what makes the journey so fascinating and exciting. The completed work is always more than I originally envisioned.

I paint landscapes, seascapes, and still life from plein-air, dreams, and photos that I have taken. My favorite medium is oil because it has a sensual feel that makes it easy to cover a surface and blend beautiful colors together. For example, my signature oil painting Freedom Butterfly is an abstract of nature and the colors are blended to create movement in the piece. This painting is very personal to me because it represents the metamorphosis of my life. The blended colors are a culmination of my life experiences that created who I am today. I also use water color and acrylic to create some of my works, as well as two different textile art forms.

One textile art form are quilts that represent historical events. I choose notable events and depict the stories in quilted designs. For example, the Michael Jackson quilt represents on of his iconic images and has more than 800 Swarovski crystals hand-sewn on a replica of his glove. Everyone can relate to the glove. It is a brilliant portrayal of the man. I love surprise and intrigue. I hope the viewers keep looking until they discover the unexpected.

The other textile art form is my wearable collection of beautiful handbags. They are simple designs made of various fabrics like suede, leather, tapestry, silk, satin, and canvas. What makes them special are the fused glass and enamel on copper embellishments on the exterior, and the silk linings with embroidered inscriptions on the interior. Like my quilts, I even add the element of surprise with my handbags. For example, the SMart (Stone Mountain art) handbag, when folded, can be carried as a small clutch with a handle and a wallet that snaps. But, when the bag is unsnapped, it is transformed into a sophisticated high-end piece of luggage.

My work is part of my life's journey and you are invited to join me.